HOW DID FEMALE FELLOWS DEVELOP?
2015-2018 | From study project to reality
We write the year 2015. In the building of the FH Mainz (University of Mainz)there are sitting three students in the course for "social campaigns and building their first ideas for a social project. The idea about supporting refugees comes very quick to their minds. To find out where there is need for support they went to local refugee camps. While doing our research in the camps we got a lot of information, but we could hardly see any women there. When asking the social worker about them, they told us that the women there live in seclusion and barely take part in any german courses.
Female Fellows (to that time we had a different name) should be the answer to this. At that time we didn't know if the concept will be successful or will fizzle out.
For the very first event we turned the almost empty community room of the refugee camp in Neugereut into something friendly looking: colorful lampions are hanging from the ceiling, the walls are decorated with beautiful posters, beverages and snacks are ready to be consumed.
Games for getting to know each other better are also ready to be played. It's 3pm now and we are ready to start, but there aren't any women there. Nevertheless we start bravely.
After a little time more and more women are entering the room and when our time was almost over we are overwhelmed of the large number of women we could have never imagined ourself this success! 
Over 50 women are sitting in the small community room, every seat is occupied, more chairs are coming. The events was a very big success and for us the first recognition to keep moving forward!  The pilot phase in which we are working for social institutions lasts three years until we are confident enough to start self-employment.
2018 | The founding of our organization 2018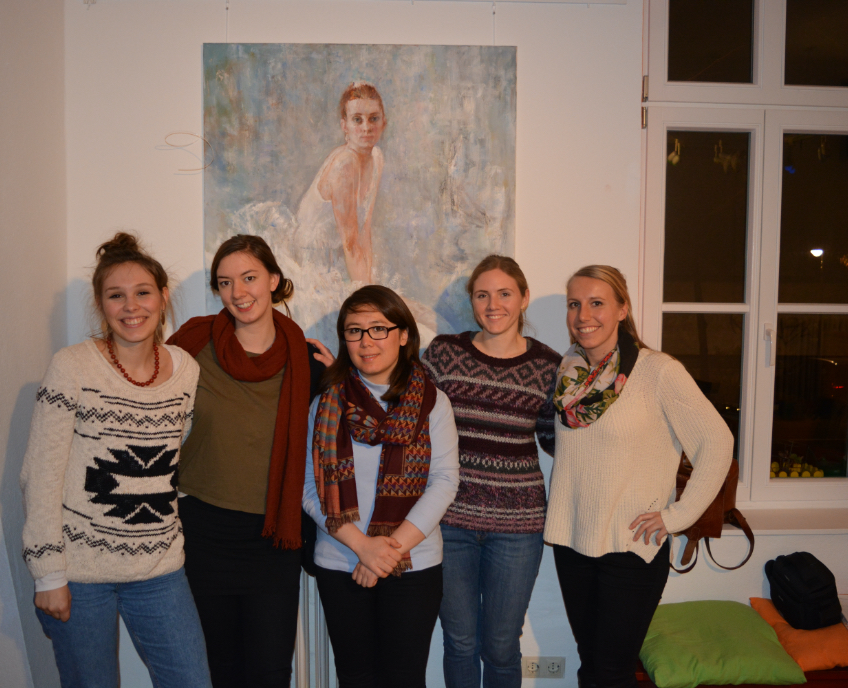 Some day it is time to become independent: the chicken has to leave its protecting shell to toddle on their own feet. At first a little shaky and insecure, but after some time more confident and stable. 
So many new impressions, so much bureaucracy , so much to do: these things can make your feet shaky again, but in the end everything was worth it: a new word was born: Female Fellows. Such as a new. Beautiful design that fits our organization perfectly. Experiences of the past three years are with us as well. Packed with everything we need we are ready to go!
2018 | The first year: High demand little resourcesn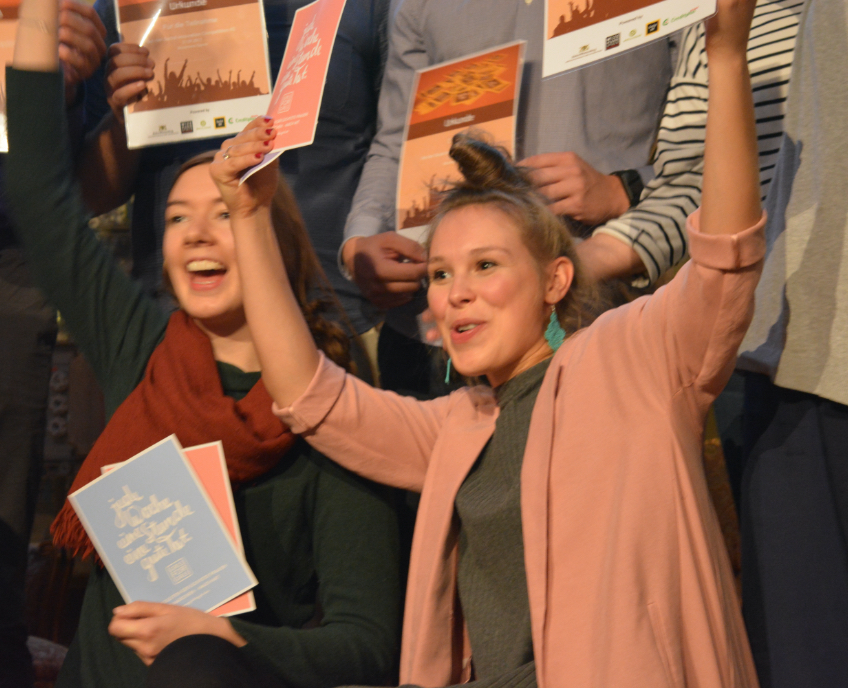 The phone rings, number unknown.The Wizemann Space is on the receiver. Social Innovation Competition? What is that? A competition for young social founders, aha, and someone spontaneously cancelled whether we can jump in spontaneously, hmh. Okay yes we will! When is it? Tonight? Phew spontaneously but okay, we will be there! Still on the way we prepare our notes quickly. On site we have two minutes to convince the audience. There are many exciting projects, but perhaps it is our spontaneity that convinces. The jury summarizes: You are the winners of hearts! The first prize money in the amount of 500 Euro is our starting capital. A promising start to the year! It is a chaotic year: a club structure has to be created first and that is not so easy besides work and studying at university. At the same time, the demand is increasing and we urgently need more resources, so we start fund raising.
In Frankfurt we apply for the nationwide incoming scholarship and win! This does not secure funding for us yet but for one year a room in the Social Innovation Lab in Stuttgart and numerous coaching sessions in club matters: We meet people who are in the same situation as us or already further and who share their experiences with us.

We invest a lot of time in meetings with companies, experience setbacks and are struggling. We are passionate, but have no experience with business talks. And in the end, a great opportunity opens up: Mr Schockenhof from the Bietigheimer Tafel believes in our project and we can now establish Female Fellows at our new second location in Bietigheim-Bissingen. Mr Schockenhof recognized our heart! Masooma will be able to take up a 25% position in BiBi, as we affectionately call it, from July 2019. A year with ups and downs, we have learned a lot, the challenges have made us stronger!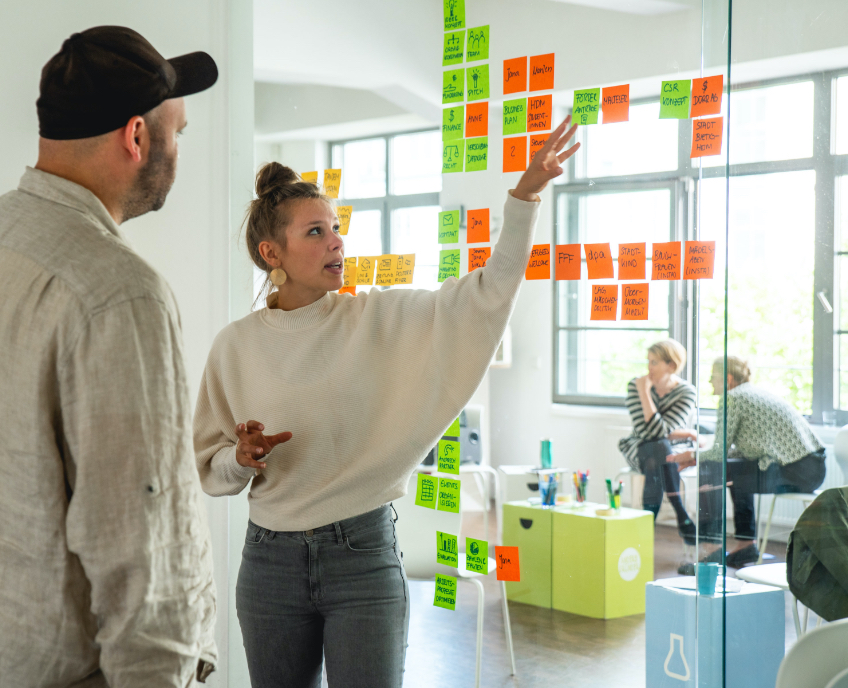 In Frankfurt bewerben wir uns für das bundesweite Ankommer-Stipendium und gewinnen! Dieses sichert uns zwar noch keine Finanzierung aber für ein Jahr einen Raum im Social Inovation Lab in Stuttgart und zahlreiche Coachings in Vereinsfragen: Wir treffen Leute, die in der selben Situation sind wie wir oder schon weiter und die ihre Erfahrungen mit uns teilen.
Wir investieren viel Zeit in Treffen mit Firmen, erleben Rückschläge und struggeln. Viele sind skeptisch. Wir sind leidenschaftlich, aber haben keine Erfahrung mit Businessgesprächen. Und am Ende eröffnet sich doch eine tolle Möglichkeit: Herr Schockenhof von der Bietigheimer Tafel glaubt an unser Projekt und wir können Female Fellows nun an unserem neuen zweiten Standort in Bietigheim-Bissingen etablieren. Herr Schockenhoff hat unser Herz erkannt! Masooma darf ab Juli 2019 eine 25 % Stelle in "BiBi", wie wir es liebevoll nennen, antreten. Ein Jahr mit Abs und Aufs, wir haben viel gelernt, die Herausforderungen haben uns stärker gemacht!
2019 | The second year: »Strengthening our Tandems«
2020 | And then there was Corona ...
»Hinter jeder starken Frau stehen starke Frauen.«
MAKING SOCIAL LIFE POSSIBLE
VISION
We believe that women's empowerment can make a major contribution to good social coexistence. Women play a central key role in many cultures, because women are valuable multipliers: their positive attitude towards society is not only decisive for their own success, but also for the (integration) success of the entire family. That is why we want to empower women instead of acting for them and that also strengthens the whole family!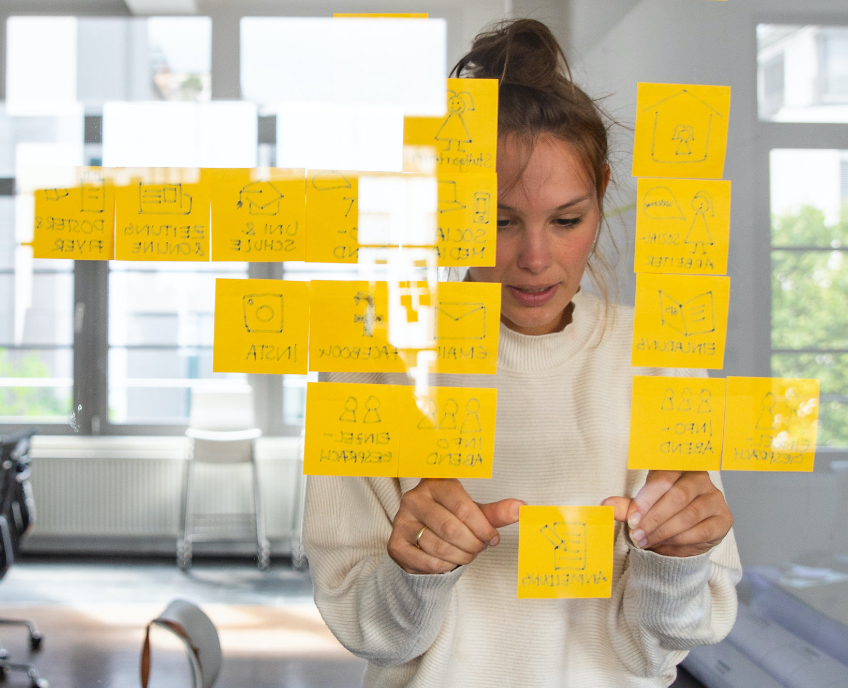 ENCOUNTER AND CULTURAL EXCHANGE
Mission
We want to be a place of encounter and exchange, a place of experiences and a place where everyone can discover new things. 
We want to offer women a safe space in which they can develop freely. With our events, we want to create opportunities where that becomes possible. We want to connect women who might not otherwise have come together. We don't want to talk ABOUT refugee women, we want to talk to them and create something together. We want to empower women instead of acting for them!
Perspective of the future
We see our future versatile and colorful. With a lot of new but also long known and valuable personalities, that stand up for a world (for you and me) where EVERYONE is valued in a society that has a welcoming and appreciative atmosphere.

Der The ´door opener´ of many things is open-mindedness. We want to keep this this attitude inside of our hearts so we won't miss anything important.
Everyone of us has valuable skills. A trustworthy and appreciative environment will bring the brightest colors of our personalities to light.
Empowerment  or the help to help yourself doesn't  meant to act for someone else but to empower someone to act on their own.
Anschrift:
Female Fellows e.V.
Mannheimer Str. 29
70376 Stuttgart