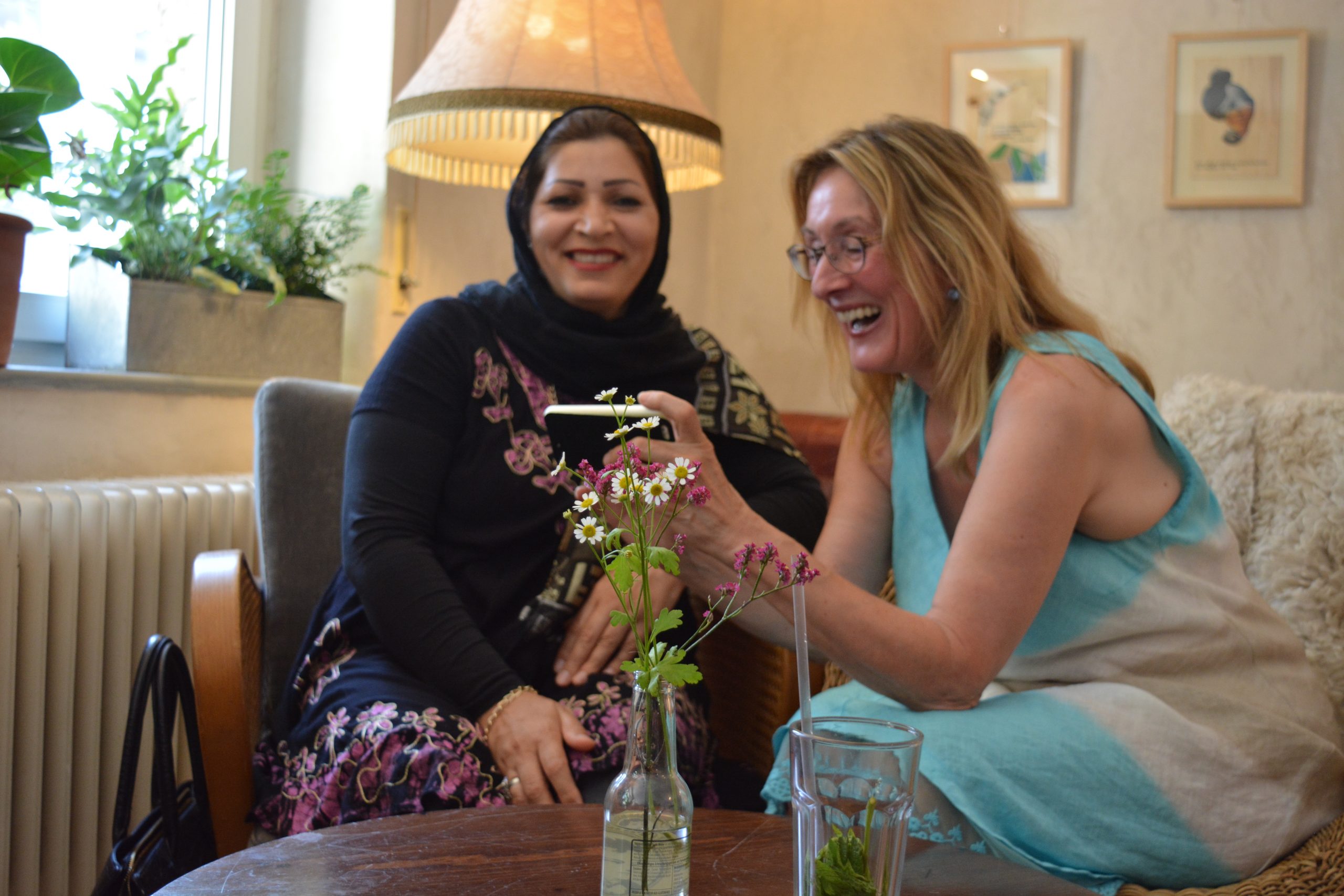 Numbers from the Tandem-project Stuttgart
We are proud that we were able to bring together over 100 tandems in Stuttgart within 2 years.
Picnicking together, cooking evenings, self-defense courses, women's health workshops or computer courses – Our monthly group events take place once a month.
So far there have been over 300 participants in our tandem project, events and workshops.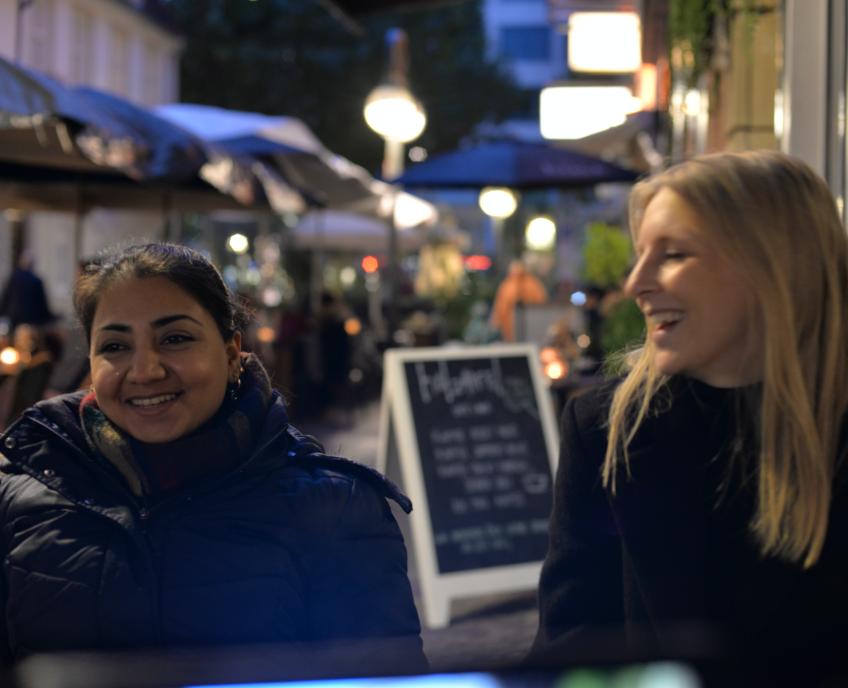 Not only therefore, but also for the German course she often needs better internet than the mobile one she has. She often needs to look up words or would like to watch videos with which she can learn German. Yasna is currently doing a German course and would like to do an apprenticeship in the future.
Franziska helps her find an affordable internet provider, but it is not very easy. Both would wish for more support.
I will not soon forget the atmosphere that this intimate conversation created for us. You can tell that Yasna and Franziska have grown very fond of each other and that they are both very happy to have met.
Both women have a lot of fun meeting each other. All in all, it was a very nice encounter and Jana and I are excited to see who we will get to know next.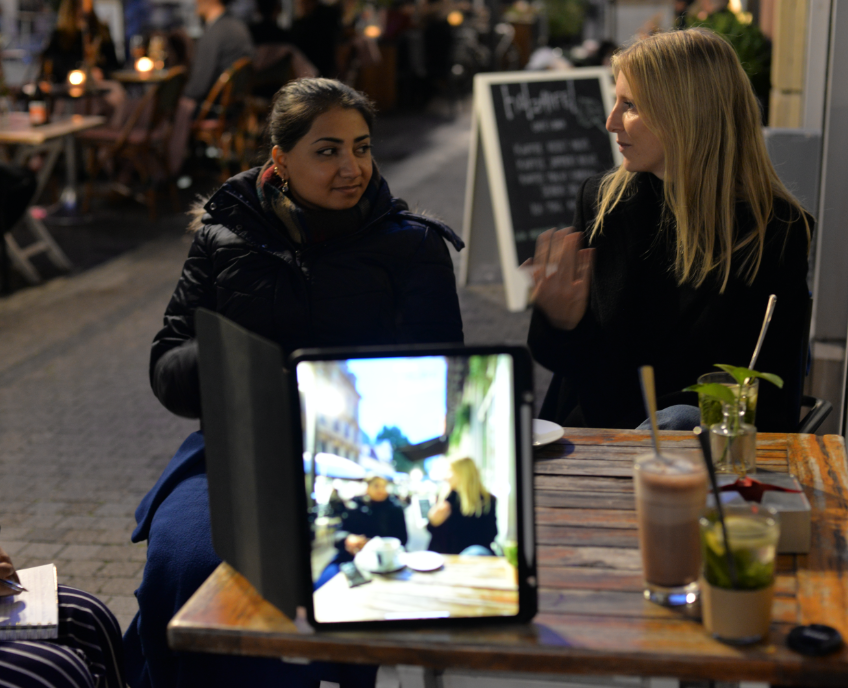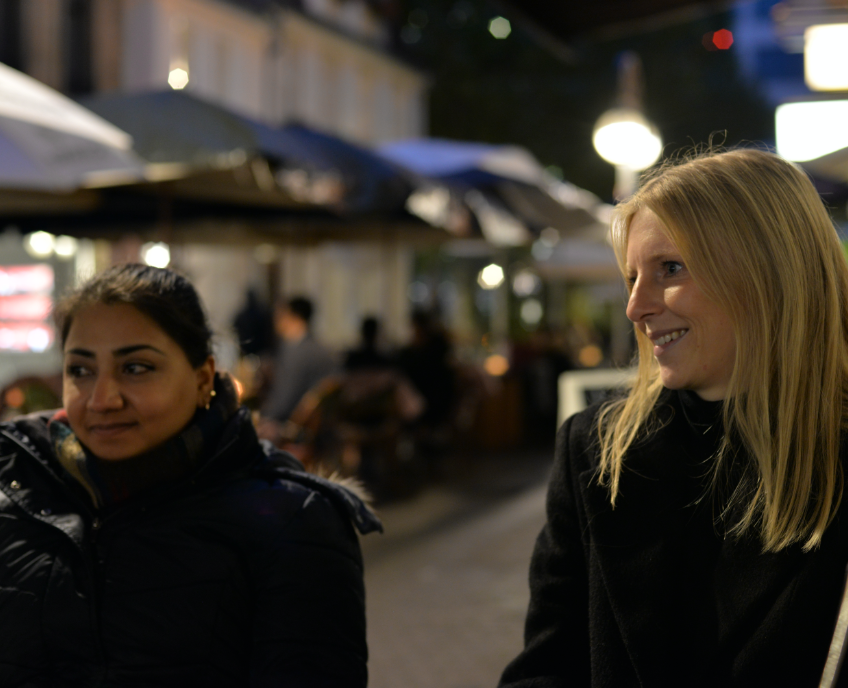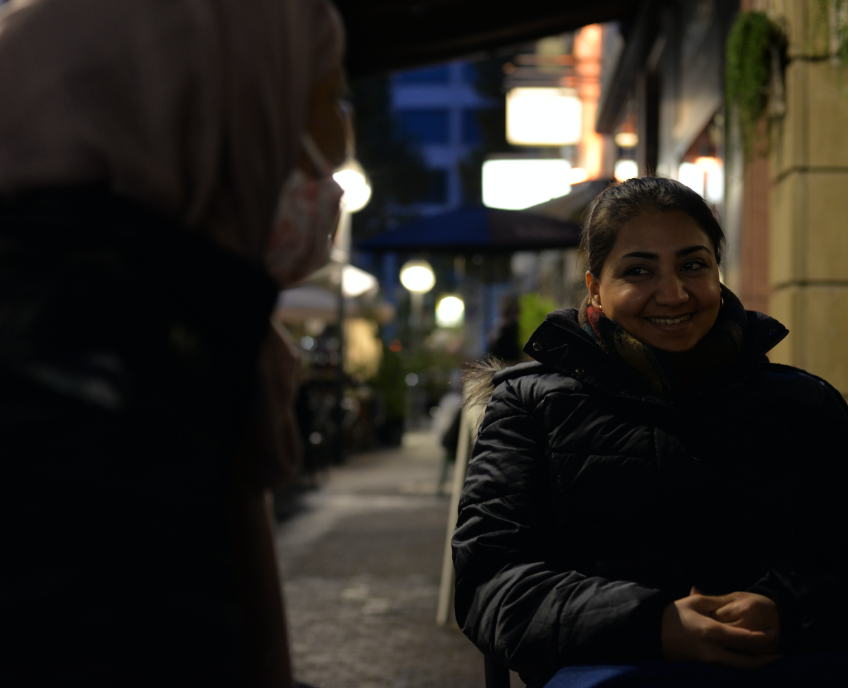 REVIEW OF EVENTS IN STUTTGART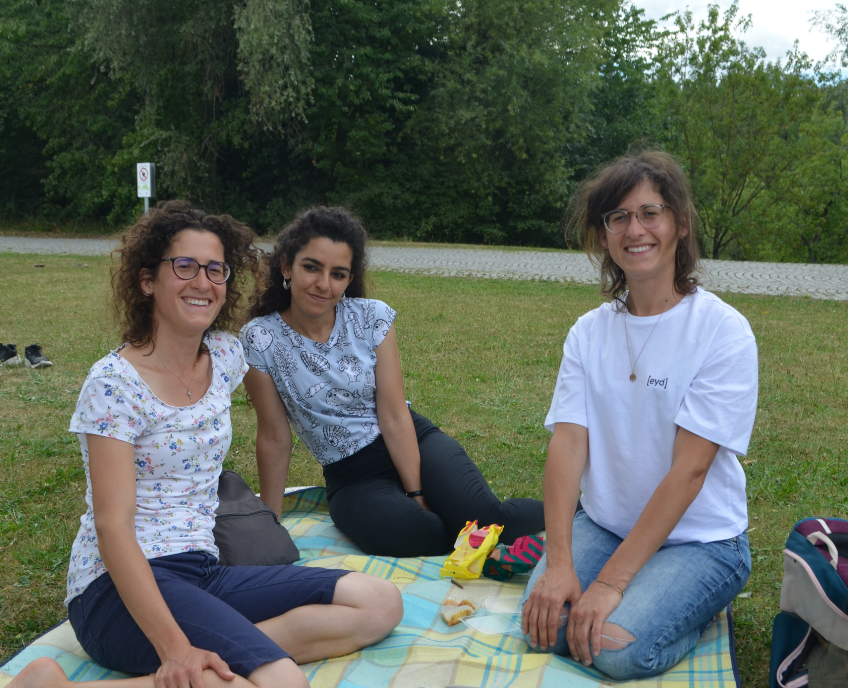 comeback picnic
In July the time had finally come again! After a long 'corona break', we were finally able to meet our Stuttgart tandems again in person! It was especially nice to get to know a lot of new tandems! There was even a surprise visit from Bietigheim-Bissingen. We had a lot of fun together…

KNITTING COURSE
Thread, needles and a lot of patience! Ghoufran organized her own "knitting workshop" with her mother. Here our team was able to learn traditional knitting art.
Wouahou
Our Christmas market was a complete success – we would not have managed it without the many volunteer helpers who baked so much, packed everything and ultimately built a wonderful stand and baked waffles for two days in the cold like world champions – and all of this for a good cause!

SELF-DEFENCE TRAINING
We laughed a lot, sweated a little but learned so much! And we all left the workshop as stronger women. Such joint actions not only promote cultural exchange, but also weld together!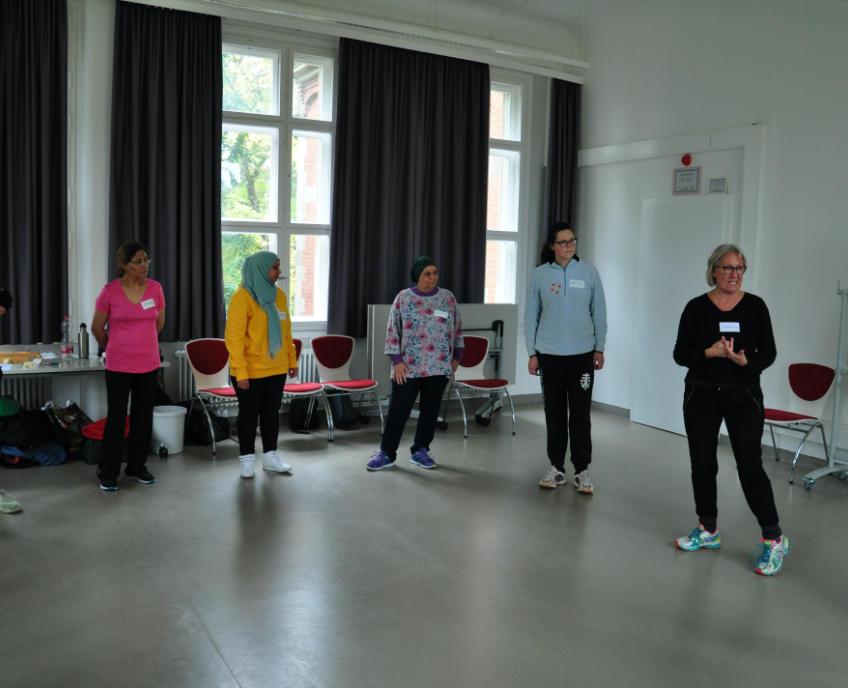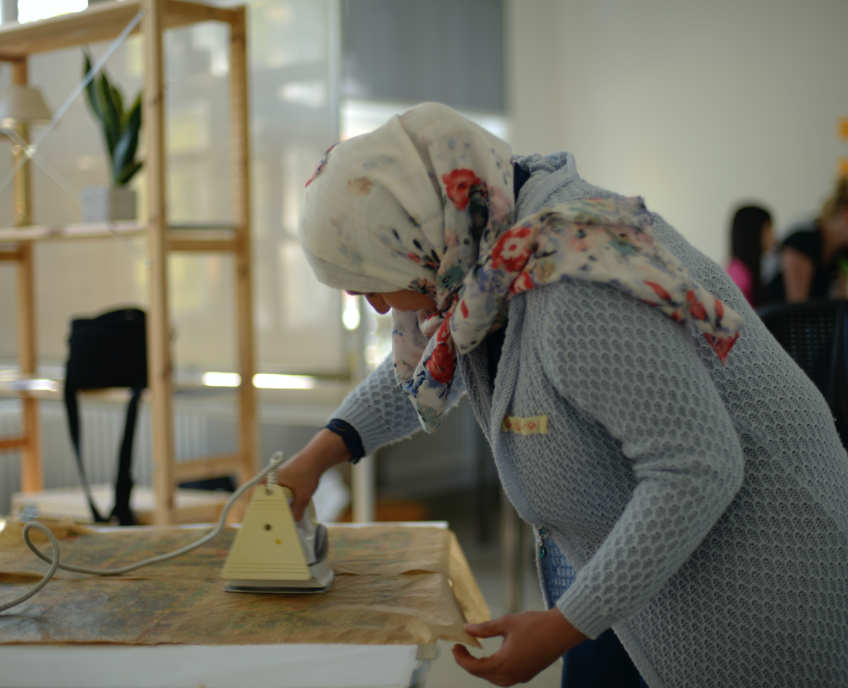 BEESWAX WRAPS INSTEAD OF CLING FILM
Scraps of cloth, irons, and wax: We made our own beeswax wraps as a sustainable alternative to cling film.
AFGHAN NEW YEAR'S FESTIVAL
At the Afghan New Year's Festival, our female fellows were thrown straight into the deep end. With no introduction to traditional Afghan dance, everyone had to dance right in the middle and the rest of the group formed a circle and crouched down. Then it was the next one's turn. We had a lot of fun together…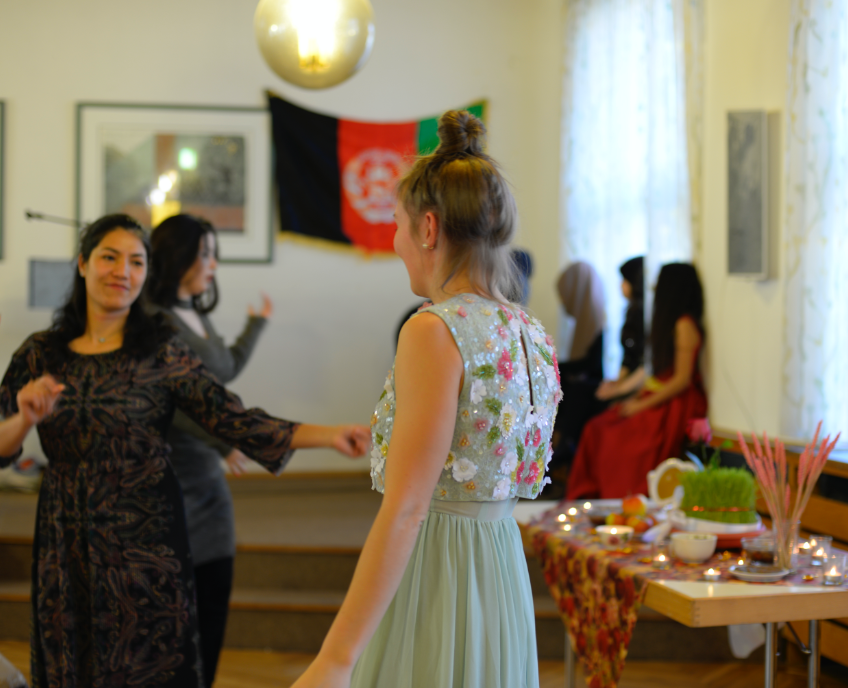 COMPUTER CRASH COURSE AND PIZZA
Goufran actively supports us as part of the empowerment project of the city of Stuttgart. The donated computer was inaugurated immediately: A short crash course in the use of email programs, Excel and office programs forms the digital basis.

CARNIVAL CELEBRATIONS
What a funny day – Female Fellows celebrates Carnival with colourful costumes, a photo box and make-up for the children!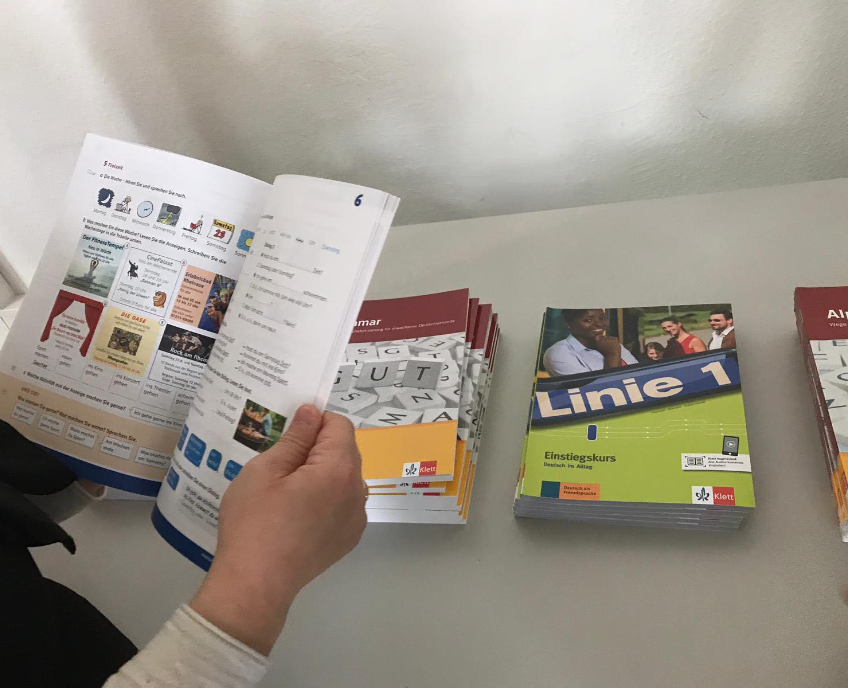 BOOKS, BOOKS AND BOOKS!
A special thank you to the Klett Group for the great book donation – our tandems are already busy practicing German.

CHRISTMAS PARTY
At the end of the year we all organized a little Female Fellows Christmas party together. There was a Secret Santa and a bingo event with great prizes to be won.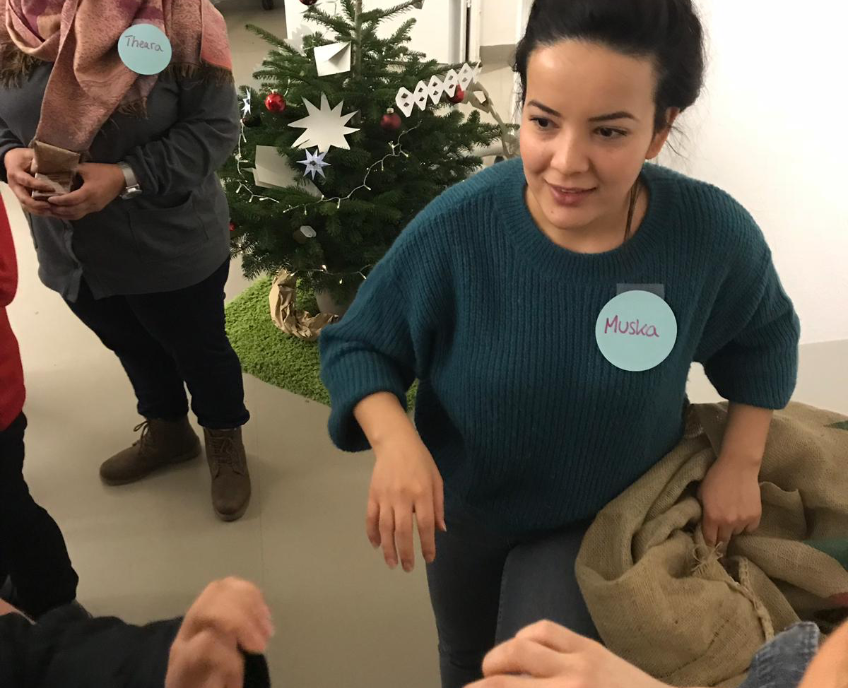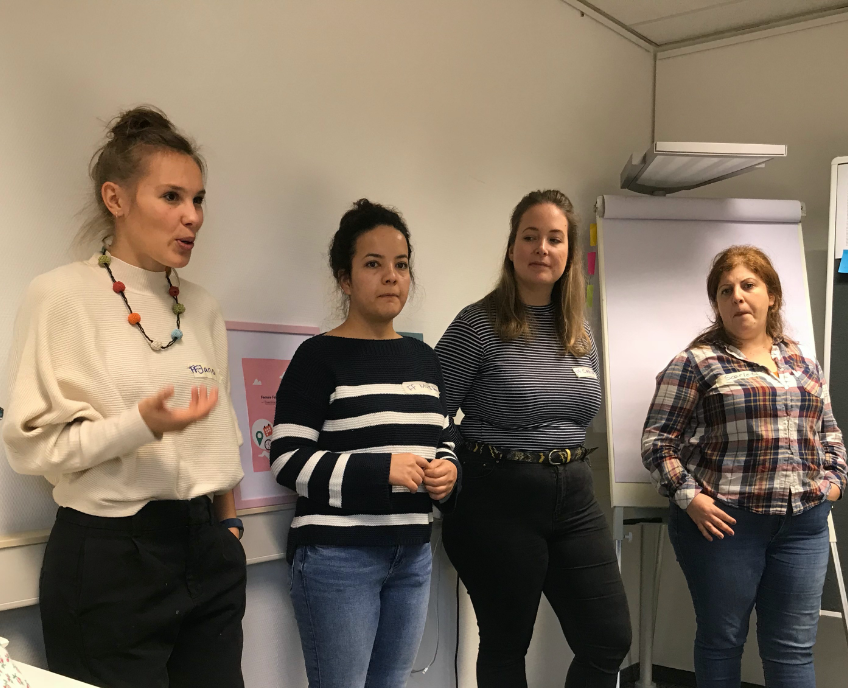 WOMEN'S HEALTH ISSUES
In November we had a really nice come together on the premises of the community foundation. The reason for this get together were women's health issues. The result was a great exchange with a great atmosphere and wonderful women. It was also a great opportunity for the tandems to get to know each other.
'BOLANI' COOKING EVENING AT CARO'S
In October 2018 we organized a cozy cooking evening at Caro's. Our girls from Afghanistan taught us how to prepare their specialty: "Bolani".
AFGHAN DANCE THEATRE
A highlight at the "Day of Cultures" at the Volkshochschule (adult education centre) in Stuttgart was the dance performance by our Afghan female fellows. With beautifully embroidered traditional clothes they danced traditional Afghan dance. There was a wonderful exchange between cultures through dance, food, and language…
Welcome Picknicks
Bright sunshine, a delicious picnic, and great women! We got an introduction to traditional dance with everyone holding hands. It was a great community feeling – barefoot on the meadow!
YOU ARE INTERESTED IN
ORGANISING AN EVENT?
Do you have a brilliant idea for a female fellows event?
Whether handicraft workshop, theme evening or cooking courses …
Excite us with your idea and organise your event yourself:
Anschrift:
Female Fellows e.V.
Mannheimer Str. 29
70376 Stuttgart